Supagrowth Facebook Group Poster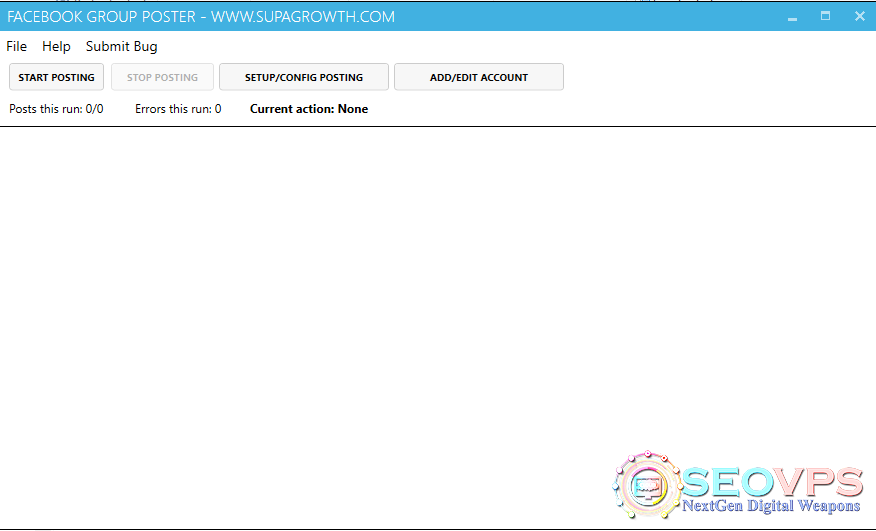 What is Facebook Group Poster?
Facebook Group Poster is a software tool that allows its users to post in all their Facebook groups automatically. You simply enter your facebook account details and it will login as you then browse to your groups and post your message in each group you are a member of. Facebook groups can be excluded and spintax is supported if you want to vary the messages you're posting into groups.
How does it work?
This free poster software has its own embedded browser and can browse facebook clicking links and automatically posting messages so you don't have to. You simply enter your account and click "start posting".
Why should I use it?
Facebook Group Poster is a quick and easy way of generating traffic for your website. If you are a member of a large amount of Facebook groups and you want to post in them all but don't want to spend your time doing it manually then this is the perfect poster tool for you.