Seo VPS Xtreem
Dedicated VPS with Admin rights.
500 GB SSD
Xeon CPU x6 3.59 GHz
6 GB RAM
Dedicated IP Address
Custom SEO Ready Windows 10 OS
Chrome with 30 SEO Plugins
50+  Utility Tools
Seo VPS Xtreem Features
We use the latest Dell server technology in our own data center to ensure that our customers get the
best performance out of Our 100+ Software.

Super Cost
Effective

100+ Digital
Marketing Tools

Unrivalled Hardware
Power

24/7 Customer
Support
SEO VPS Technical Specifications
Hardware
Intel  Xeon E3-1245v2 3.9GHz
2 GB ECC RAM
250 GB SSD
Upto 1 Gbps uplink
Software
SEO Ready Windows 10 OS
More Than 100+ Tools
Full Admin Rights
Always Latest Updates
Additional Software
MOZ
Grammarly
Majestic
KeywordTool.io
Supercharge
All tools one place
Save On Marketing
24 Hrs Support
Save On Marketing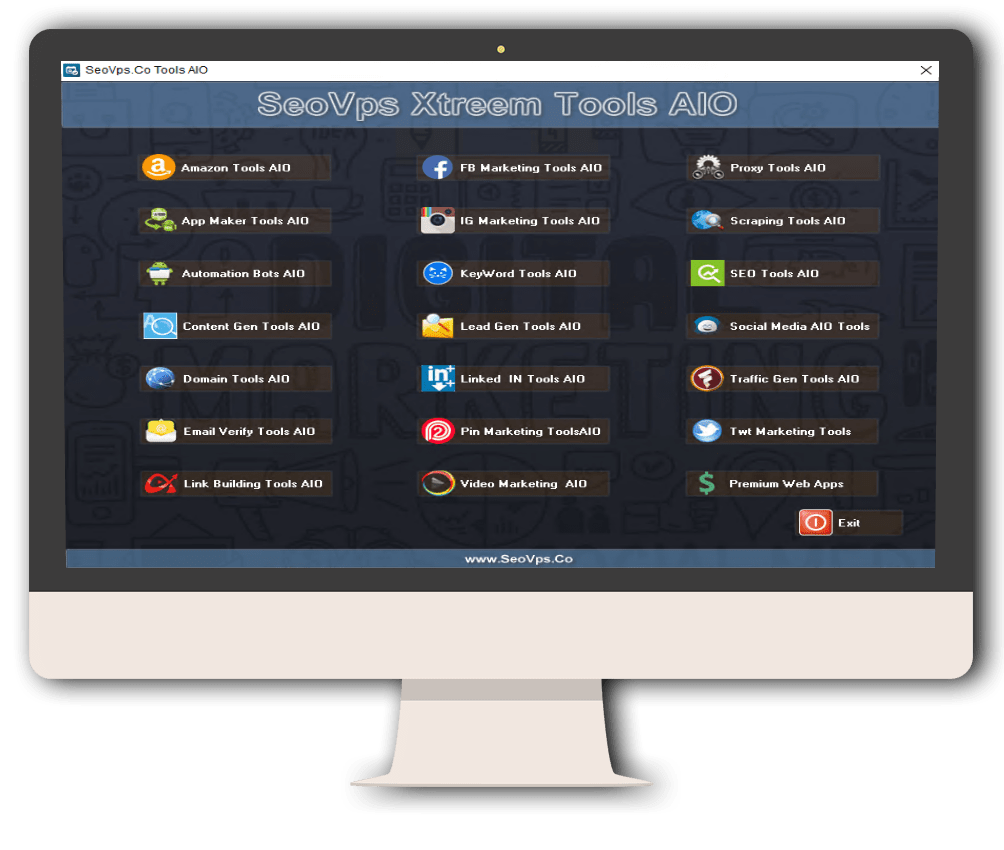 SEO Tools VPS one Stop
Solution for all Digital Need.
SEO Tools VPS is one of the most trusted SEO software suites that provide you with all SEO tools and features you need for optimizing your website. SEO Tools VPS on-page crawler tools allow you to perform a comprehensive SEO site audit by checking more than 300 single parameters. The analysis includes server errors, meta information, URL structure, duplicate content issues, and much more. To measure and control your SEO success, you can track your rankings in ranking monitoring dashboard, and you can also use it to monitor backlinks and identify new link building opportunities. and many more SEO checks. After collecting your ranking data, you can export the results to excel for further analytics or reporting purposes.
SEO VPS loaded with 300+ Premium Tools!
SEO VPS helps you to get better Google rankings.
SEO VPS is for full-cycle SEO campaigns, including rankings, on-page, backlinks, and reports — all in one easy-to-use platform. Some of its most popular features include its Backlinks Builder, Website Auditors, social media Tools, and video Marketing Tools — all highly essential for mapping out and executing your SEO campaigns.