Our Unbeatable SMTP SERVER Pricing!
"$ave Money | Work Smarter | Rank Faster | Be Better"
SMTP Xtreem Unlimited
3000/hr Unlimited Send
Dedicated SMTP cloud server
Latest PMTA 5.0r3
Mumara Or Mailwizz
IP rotation up to 4 IPs
SPF, DKIM and DMARC
8 Dedicated IP & Feedback loops
Sender reputation
IP Throttling
WebMail
10/10 in Mail-Tester
SMTP Server Specifications!
EMS Features!
Advanced Export.
Multi Campaign Scheduling.
Split Tests.
PowerMTA Integration and Bounce Processor.
Newsletter Templates.
Multi SMTP / MTA.
IP/Domain Reputation Monitor.
Sender Score Monitor.
EMS Features!
Domain Masking.
Spin Tags.
Auto Responders.
Authentication Check.
Adknowledge Integration.
Feedback Loops Processor.
User Management.
Emails Verifier
Email Features
Geo-Location Tool.
Triggers.
Website Forms.
White Labeling.
Dynamic Content Tags.
Multi-Threading.
1 Million Spamtrap
WebMail 
Seo VPS SMTP Server Features
High Inboxing, High Open & Click Rates for More Profits In Small Cost
No SMTP Needed, Complete Cloud-Based Email Marketing Software.

Import Unlimited Subscriber

Smartest Email Autoresponder

Boost Email Delivery, Click and Open Rate
Ultra-Fast 24*7 Dedicated Support
A Complete Automated System how to setup a Perfect Bulk Email Server and use it for transactional or newsletter emailing without any sending limits, with IP rotation, domain masking, automatic bounce processing, Feedback loops and everything else that is required for perfect deliverability.
A system on your dedicated server or VPS with complete freedom about what kind of content you send and who you send it to. We want this kind of service where we aren't limited by rules and policies. Freedom all the way straight to potential future customers inbox. Of course, there is a lot of technical work that needs to be done and it needs to be done right to ensure perfect email deliverability.
TURN-KEY SOLUTION
STAY IN INBOX
POWERFUL EMS
STAY IN INBOX
BOUNCE PROCESSING
IP ROTATION & TRACKING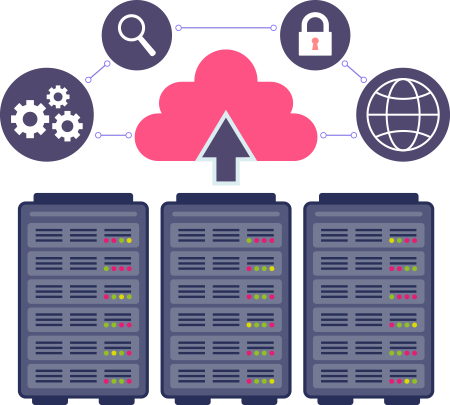 SEND WITHOUT LIMITS
Send Unlimited Email has quickly become one of the most cost effective, safe ways to generate sales and awareness for your business. Now common email providers like Yahoo! Mail or Gmail do not allow you to send unlimited emails at once: they have some strict limitations both for the number of messages and the number recipients you can handle per day.