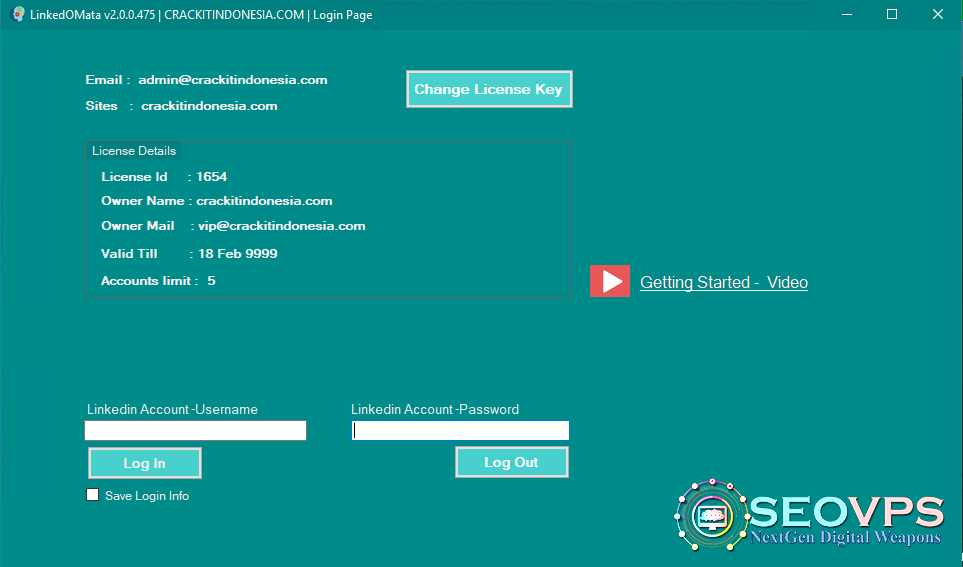 LinkedOMata is a Linkedin Automation tool that empowers its users to gain the full benefit of their LinkedIn accounts. By automating the process of sending connection requests and messages to your LinkedIn Connections, you can save your valuable man-hours. It helps you in connecting and expanding your professional network on LinkedIn, automating your marketing campaigns and increasing your sales number, lead generation, and recruiting right candidates using LinkedIn service.
Automate Linkedin Messaging
Send mails to selected or complete list of 1st Degree Connections automatically.
Automate Linkedin Connection Request
Automatic Sending of Connection Requests to 2nd and 3rd degree connections with or without a personalised message.
Save LinkedIn Searches
Save, manage and implement multiple search parameters to reach out to your potential audience on LinkedIn Account using this automation tool.
Manage Multiple LinkedIn Accounts
You can manage multiple accounts on LinkedIn just by using a Single LinkedOMata Account. All account details are stored in a secured manner in one LinkedOMata account.
Automate Linkedin Tagging Connections
Upload linkedin id list of 1st Degree connection and Tag them with click of a button . This feature helps marketeers to do a proper segmentation of their business leads.
Linkedin Connection Details
Scrap all the details of connections whether 1st degree, 2nd Degree or 3rd degree based on your selected search parameters.