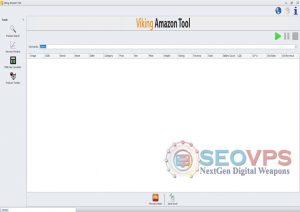 Viking Amazon Discover the products and keywords that will help you make money on Amazon
A whole new version of Viking with more powerful features than ever! Combo set of 6 best monetization software on amazon, works on windows operating system.
Features
Works on Windows-based computers
Quickly find top selling products for sale or promote through the Amazon affiliate program!
You can view data in Best Sellers, Top Rated, Rating by Rating, Follower and Most of the other functions if you like!
Using a free SSH and VPN store from the software, you can easily access data from Amazon without worrying about the problem being blocked by Amazon.
Export the data to an HTML report or an Excel file of interactions containing an affiliate link that you can sell!
Optional parameters can be exported according to your requirements. With the output parameters are not limited.