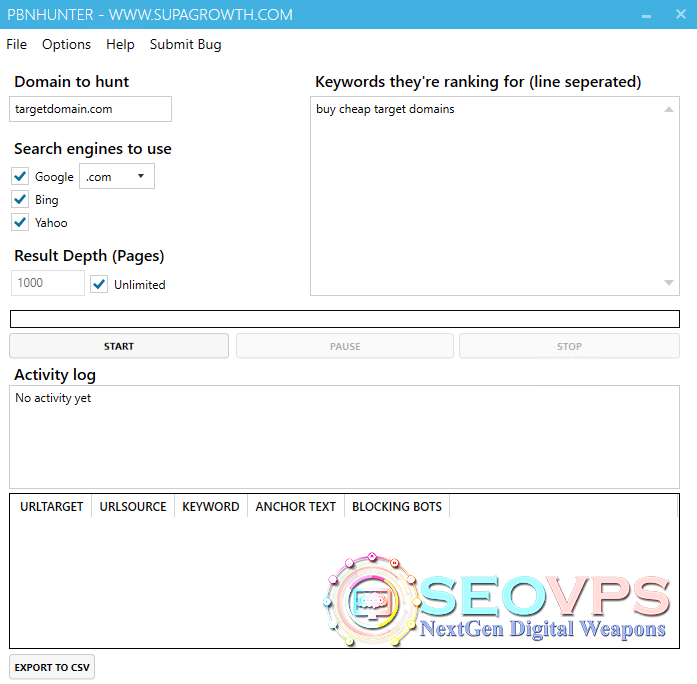 What is a PBN?
A PBN is short for private blog network. A private blog network is a network of websites that are used for the sole purpose of pushing up a single website in the seach engine positions. These websites that form the PBN are typically created from expired domains. So when a webmaster no longer wants a website or a business or charity no longer needs its website it expires and PBN owners purchase these domains. They then place backlinks on these PBN websites pointing to they're money website (the website they want to rank).
What is PBN Hunter?
If a PBN owner is experienced they will know that using a PBN can get their website delisted from Google search results as its against Googles webmaster guidelines. Therefore they will hide these PBN websites by blocking backlink crawlers such as Ahrefs and MOZ. PBN Hunter allows you to see these hidden PBN backlinks.
Why should I use PBN Hunter?
If a competitors backlink profile doesn't look quiet right for how high they're ranking then you should check with PBN hunter to see if they're being boosted up Google by a hidden PBN. Nobody wants to invest hundreds of hours into an amazing website only to realise you have no hope in hell in ranking because that keyword which looked so easy to rank for is actually being domainted by people with hundreds of PBN websites.
How does PBN Hunter work?
PBN Hunter works on the following premise. If a website owner has a website (our target website) about a computer game called "Dead man X" they will build their PBN websites pages containing the term "Dead man X" either in the link anchor text or somewhere in the page text. PBN hunter will take the term they are trying to rank for ("Dead man X") and scrape every result from all major search engines about "Dead man X" it can find. Once it scrapes a page containing the term "Dead man X" it will check every outbound link on this page to see if its linking to the targeted website. If it finds a link to the target website it will also check if the website is blocking backlink crawlers such a MOZ and Ahrefs.