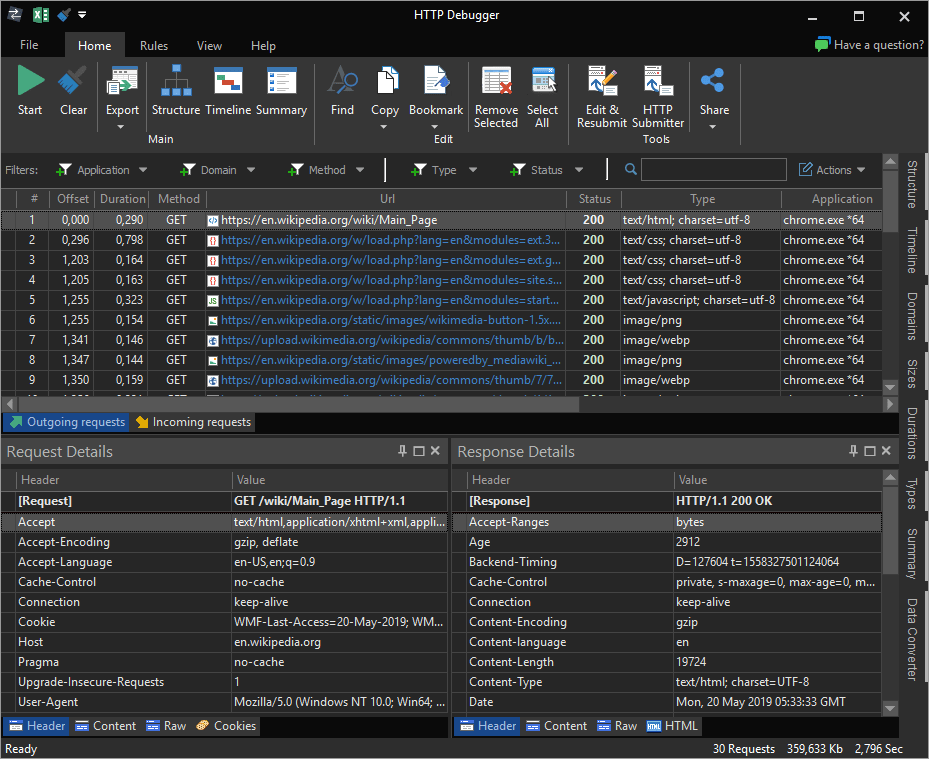 Debug HTTP API calls to a back-end and between back-ends
– Compatible with TFS, .NET and JAVA apps
– Awesome UI and very easy to use
– Not a proxy, no network issues!
Features
No Proxying Issues
It is really proxy-less and does not cause issues with websites and apps.
Very Easy To Use
Clean and well-organized UI will make your work more productive.
Short Ramp-up Time
Easy installation and short ramp-up time with no learning curve. Just use it.
Decrypt SSL
Decrypts SSL traffic from 'box'. No additional setup is required!
Deep Analysis
See all in/out HTTP traffic. Modify and resubmit sessions. Detect security issues.
Android Emulators Support
Debug HTTP traffic from Android Virtual Devices (Android Emulators).