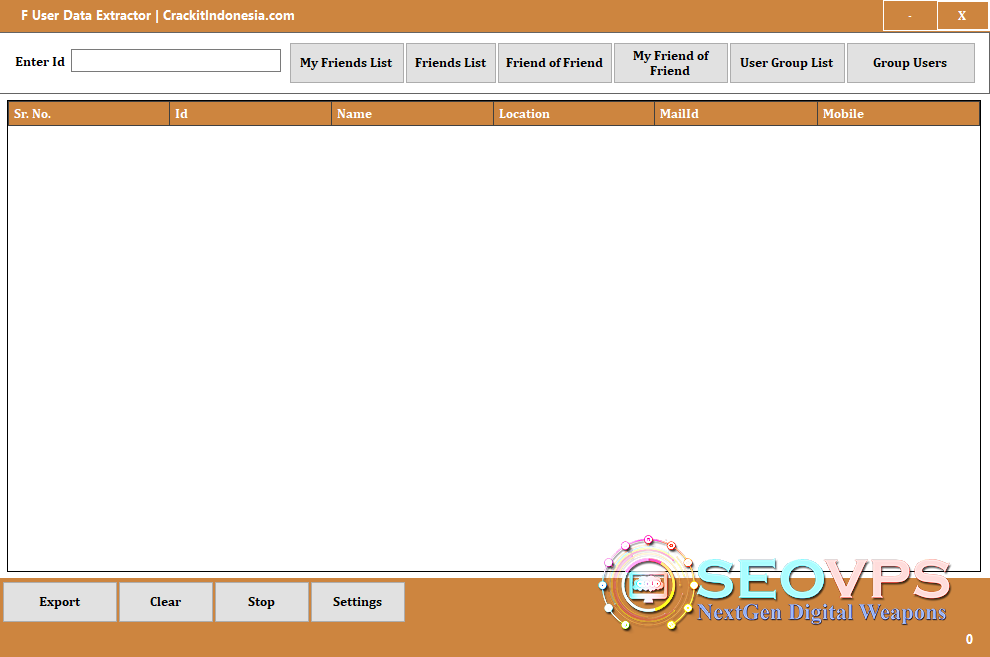 Facebook Data Extractor – Extract Public Data from FB Save In Excel.
Just Get Millions of Your Interested and potential leads Data from facebook in just a couple of seconds.
Valid and Targeted Consumers Database Which Are Related to Your Product Is the Most Valuable Thing Which Can Make Money More and More.
1. Group Data Extractor Extract Mobile, Emails, Location, and Name from Fbook group Members (Any Group)
2. Extract Emails, Mobile From Joined Group
3. Friend List.
4. Find Group Joined group by you and any friend.
5. Friends Friend List.
6. Friends of Friends Extract Emails and mobile, location of friends of friends (Get Unlimited data)