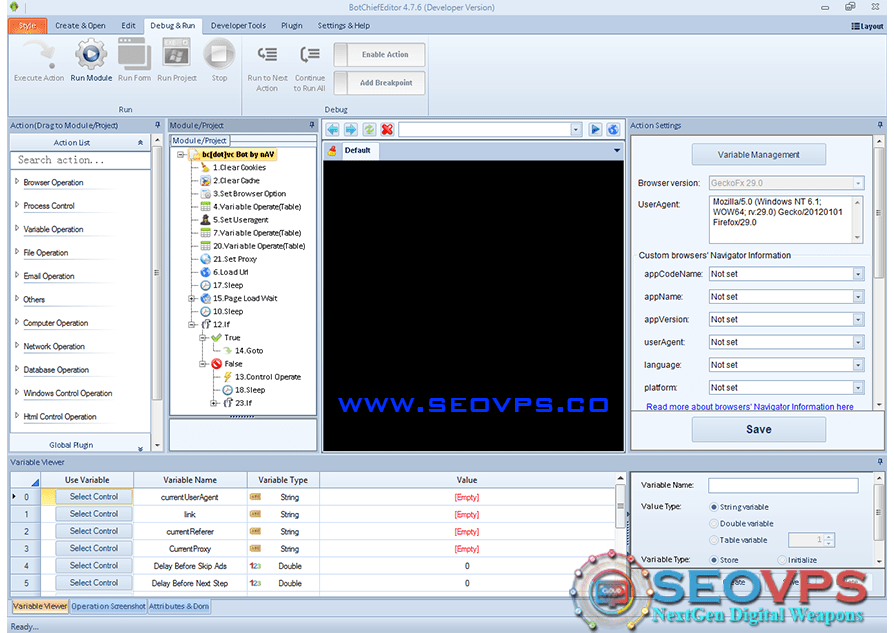 Create your custom bots to automate any task
Anything you do online can be automated with BotChief. You can create your own custom bot, you can also use our system bots. There are already many system bots available like yahoo creator, Gmail creator, Hotmail creator, twitter creator, Pinterest creator, etc.
Features
Create any bot in minutes by yourself to automate any task.
Run your bots with proxies.
Run your bots with multi-threads.
Use system bots directly (we add more system bots daily).
Contains all functions in the Elite User Version.
Create self-extracting installation packages for your customers and clients.
Whitelabel your software by removing the BotChief brand.
Customize/design your software's unique interfaces.
Use our integrated auto-update system to update your bots for your customers.
Use our integrated license system to manage your orders and users.