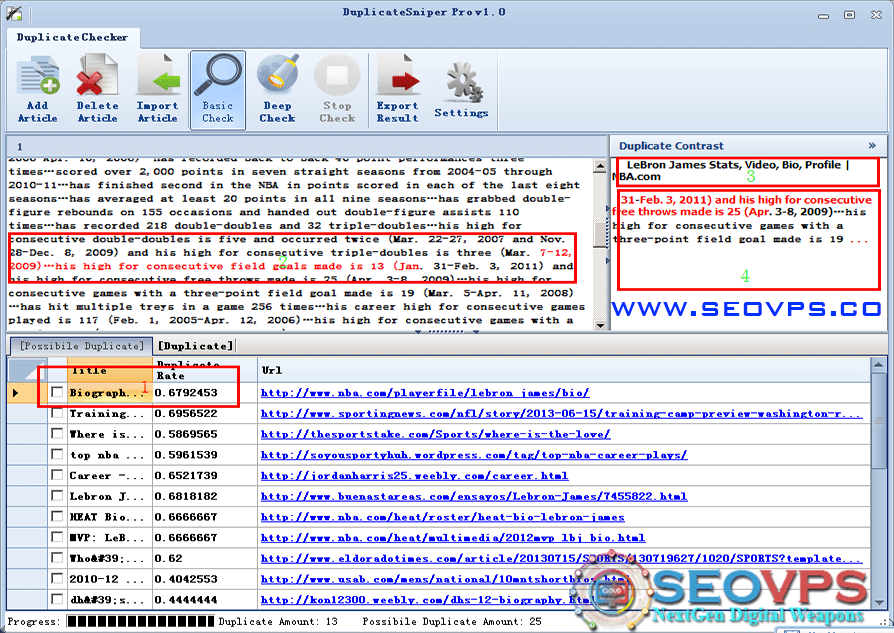 DuplicateSniper 2.0.3 – The Best Duplicate Checker
Make sure you have no duplicate content on your site.
No one wants duplicate content on their site, Google hates it! DuplicateSniper tells you if the content is safe or duplicate for publishing to your site, or it will check to see if someone is stealing your site content. You just need to paste your content or input your url into the software, then click one button.
Basic Search
Search the internet quickly to find duplicate content, the result is normally about 90% correct.
The program will take a deeper check than the normal duplicate content basic search and find 100% of the duplicate content or sites, and then show them to you.
You can just input your site URL and the program will check to see if there is duplicate content or any website on the internet with content similar to the site you input.
Check your files to find which ones have duplicate content, and then you can select to delete duplicate files in your folder.